An integrated platform for pharmacy services
Salvus Health enables pharmaceutical and preventive care services inside but also outside the four walls of the pharmacy. Where and when it is best suited.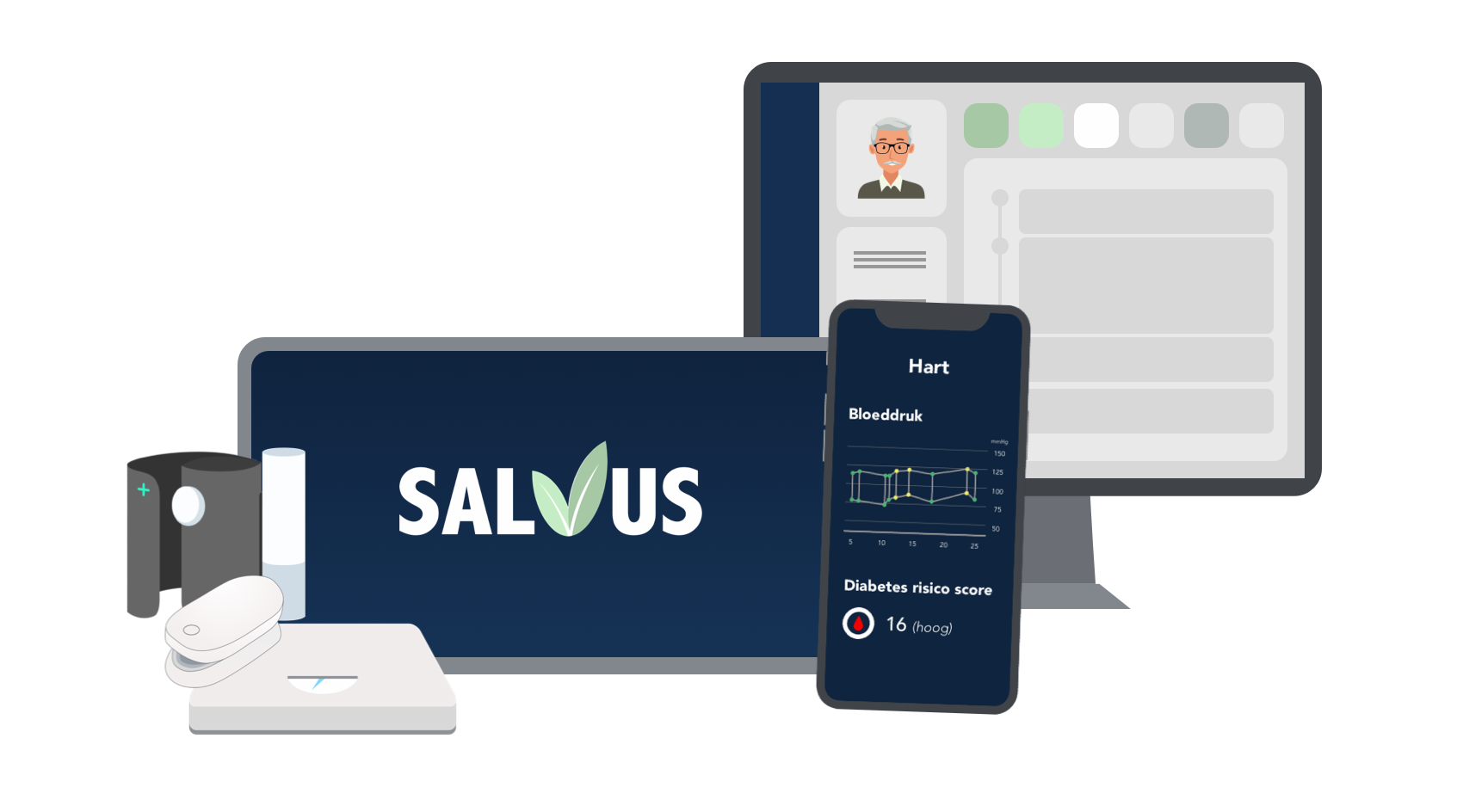 SALVUS CARE - TO MEASURE IS TO KNOW
A health corner in your pharmacy
The Salvus Care setup equips your pharmacy with a dedicated space for individuals to know their overall health condition with self-measurements and assess the risk of developing certain chronic conditions. In addition, the setup facilitates one-on-one medication dispensing consultations.
Key components
Tablet with security stand.
Integrated medical devices, including a blood pressure and oxygen saturation meters, a scale and a body measuring tape.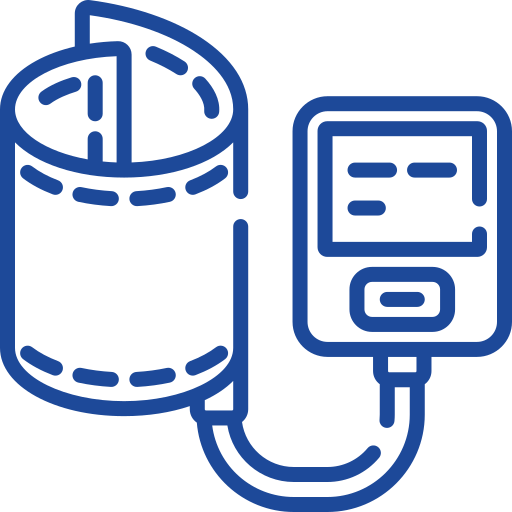 Self-measurements
Customers can self-measure the following health parameters: Blood pressure, oxygen saturation, weight, BMI, fat percentage and muscle mass.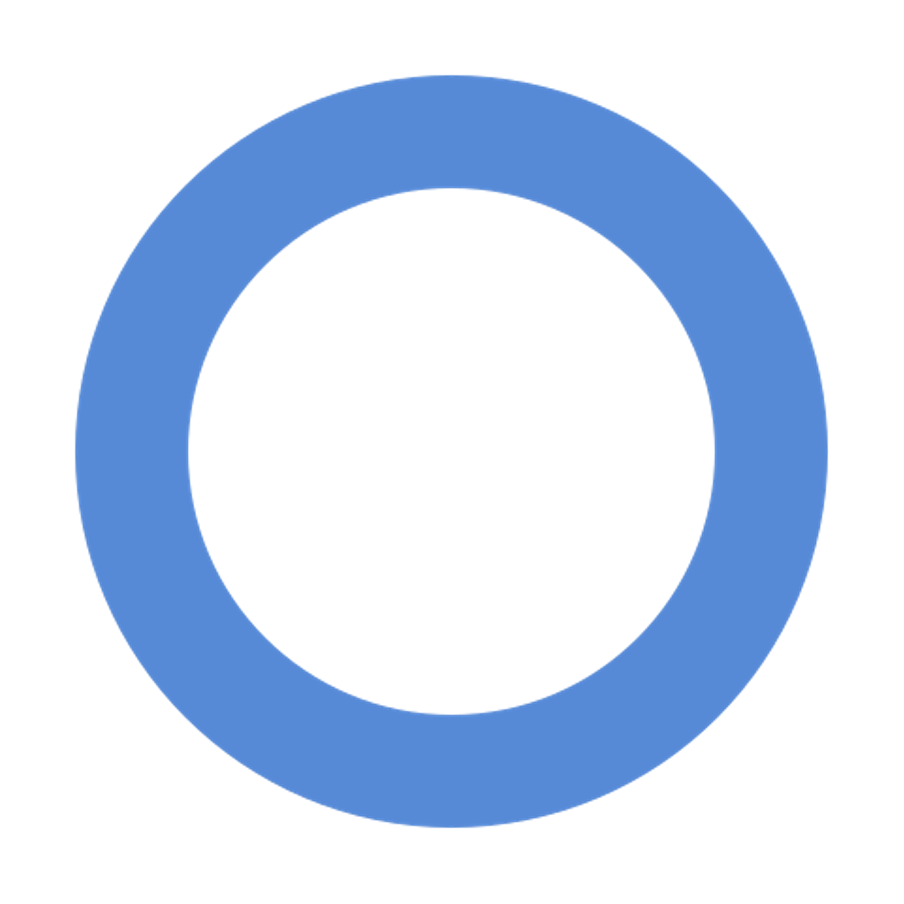 Risk assessments
A combination of measurements and a smart validated questionnaire allows us to determine the risk for diabetes.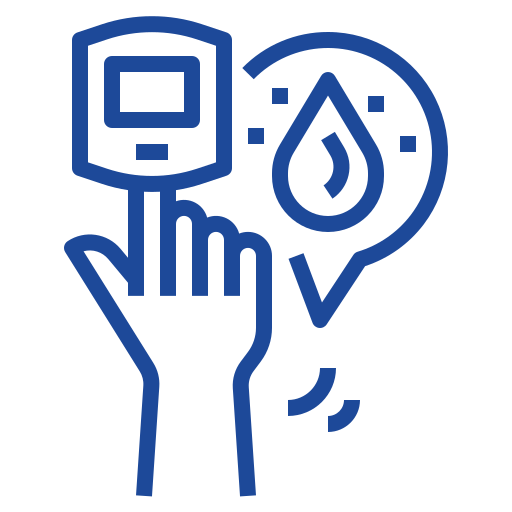 Individual consultations
The tablet supports one-on-one consultations with the customers on: Asthma medication, smoking cessation and medication review.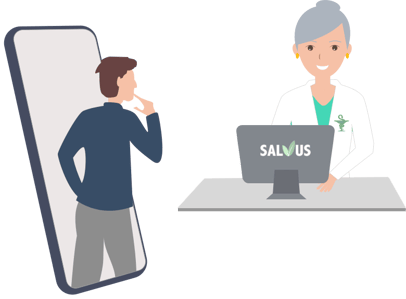 SALVUS DIGITAL - ADVICE IS THE FUTURE
Your pharmacy's digital assistant
The Salvus Digital web portal provides your pharmacy with all tools to introduce, follow-up and manage preventive and pharmaceutical services. The communication between the pharmacy and the customer is automated whenever possible to enable pro-active, personalised services.
Key components
An online client-portal displaying all available services.
Pharmacy portal with client profiles, agenda and task management.
Manage your own agenda and let your customers book appointments online: from individual consultations to group events, including visits of sales representatives.
Follow-up on appointments, medication consultations and self-measurements in an automated way. Make use of individual client profiles and a smart task management system.
Vaccination
Manage vaccination processes in the pharmacy: Invitations and reservations of flu vaccines, preparations of Covid-19 vaccines and appointments for vaccination.
POWERFUL FEATURES INCLUDED
How we stand out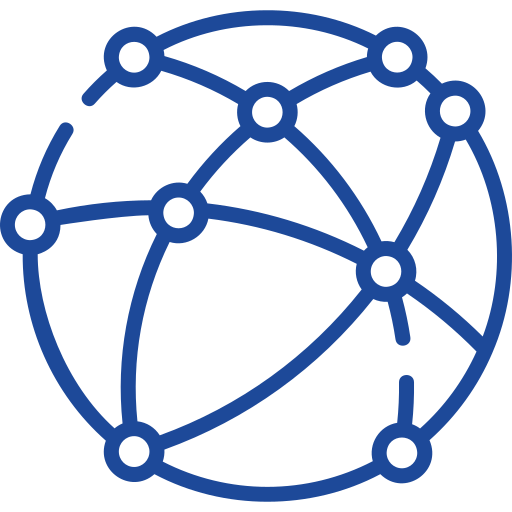 Omnichannel
Seamlessly integrated with existing communication channels (website, email, SMS), improving adoption.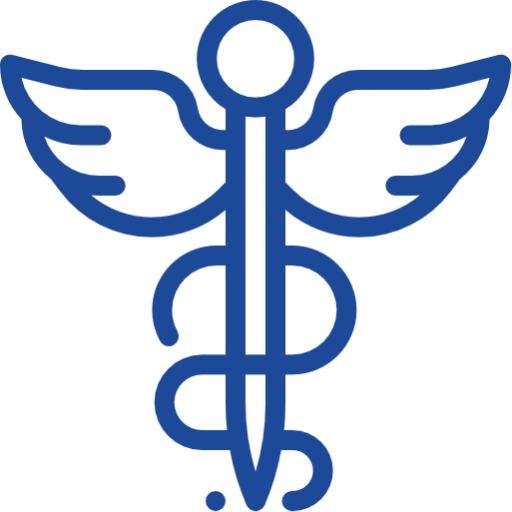 Pharmacy branding
All the communications are done with your pharmacy's logo and branding, offering a recognizable experience.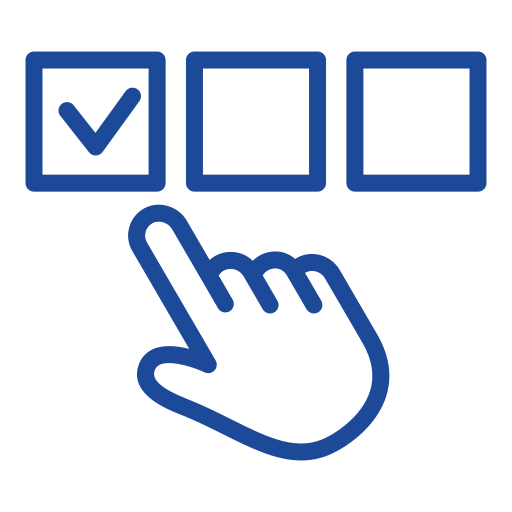 Intuitive design
Our clients praise our platform for its intuitive design, developed in close collaboration with all stakeholders.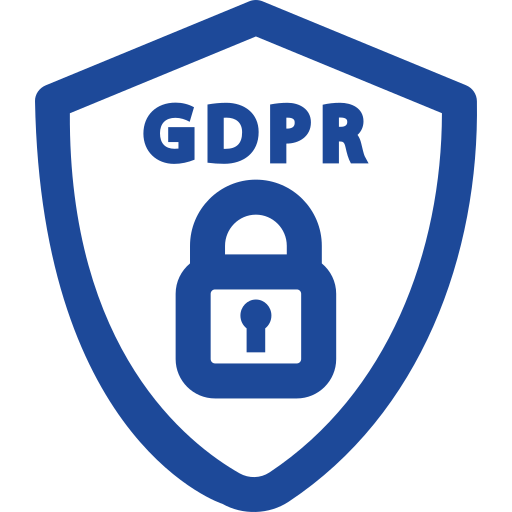 GDPR compliant
The platform is GDPR compliant and helps to collect clientdata in a transparant way.
Discover the use cases enabled by our platform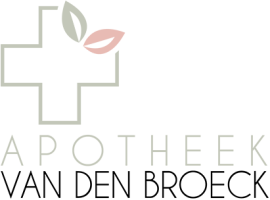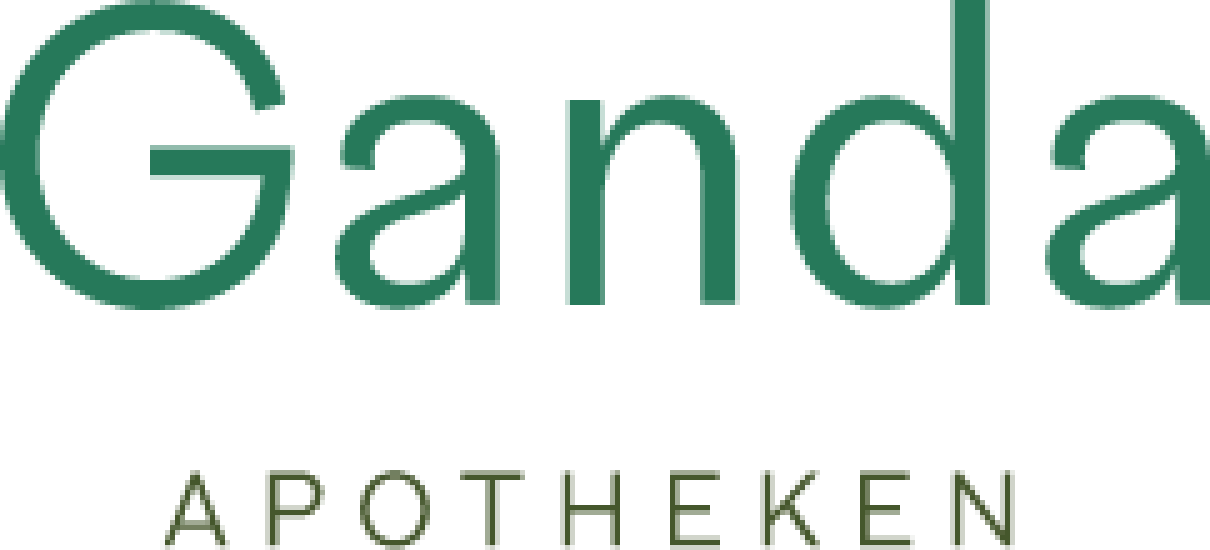 FAQ
Do you have a question?
Do I need a private corner in my pharmacy?
The self-tests require a user to sit down comfortably on a chair, operate a tablet and make use of wirelessly connected medical devices. We therefore recommend having a small table in an accessible place where people can feel at ease. A separate room is a great alternative but is not required.
How can I manage my pharmacy services?
A pharmacy has access to the Salvus Health portal via any web browser. Therefore, the platform can be opened on any computer.
How can patients enroll in medication trajectories?
Patients can enroll online, via our webpage that is linked to the pharmacy website, or in the pharmacy, where the pharmacist can manage the enrolment him/herself or refer the patient to the Salvus Tablet to complete the task.